Hong Kong has been rocked by pro-democracy, anti-government protests for more than six months now, with escalating violence and anger on all sides. What began as peaceful mass marches has exploded into the city's biggest political crisis in modern times.It's also become a geopolitical mess with worldwide implications. Companies, brands, politicians and celebrities — even LeBron James — have been caught in the crossfire. Nobody is quite sure where the protests are headed, but there's no clear end in sight.Here's everything you need to know about the Hong Kong protests.
Why are people protesting?
The protests began in June with one main objective — for the government to withdraw a controversial bill that would have allowed extradition of fugitives to mainland China. Critics worried Beijing could use the bill to prosecute people for political reasonsunder China's opaque legal system.Unlike other cities in China, which are tightly governed by the authoritarian central government,Hong Kong is a semi-autonomous city with its own legal and political systems. Protesters feared the bill would allow China to encroach on these rare freedoms. As the stand-off with the government stretched on, peaceful mass marches increasingly descended into violent clashes with police — and the movement quickly grew to include five major demands:
Fully withdraw the extradition bill
Set up an independent inquiry to probe police brutality
Withdraw a characterization of early protests as "riots"
Release those arrested at protests
Implement universal suffrage in Hong Kong
The broader demands reflect a long-standing call for full democracy, which Hong Kong does not have — its leader is chosen by a tiny election committee dominated by pro-establishment, pro-Beijing voters.By the time Hong Kong's leader, Carrie Lam agreed to the first demand, withdrawing the bill, it was too late to quell the movement's momentum. Back to top
How did this spin out of control?
This began with peaceful marches. Now, two protesters have been shot with live rounds, a man was set on fire, and another man died after being hit with a brick during clashes.Long-standing allegations of police neglect, as well as several violent incidents have added fuel to the fire and pushed the city further into chaos. On July 21, a mob violently attacked protesters in a subway station, injuring at least 45 people. Protesters accuse the police of inaction during the attack, and many saw this as a sign that the police force couldn't be trusted to protect the people.Protesters have also become more extreme in their vandalism, setting fires in subway stations and smashing shop windows — drawing criticism of senseless destruction from those who oppose the movement, and even some supporters. Rampant misinformation and conspiracy theories online have also added to the polarization and widespread sense of fear. Violent confrontations have taken place during some protests, and people accused of being "infiltrators" have been savagely beaten.
What has the government said?
Hong Kong Chief Executive Carrie Lam did publicly apologize early on in the summer, saying the unrest was "caused by the deficiencies of the (Hong Kong) government."But since then, she and other official bodies have taken a harder line. Nearly every week, the police condemn "rioters," and call for law and order. Lam warned that the protests were bringing Hong Kong "to the brink of no return," and that the government would not concede to protesters' demands."If there is any wishful thinking that by escalating violence the (Hong Kong) government will yield to pressure to satisfy protesters' so-called demands, I'm making this clear that will not happen," she said.
What is China's role in all this?
Hong Kong's relationship with mainland China is a key element in untangling this mess. Hong Kong was a British territory until it was handed over to Chinese control in 1997 — but the handover agreement gave the city protected special freedomsof press, speech, and assembly for at least 50 years.These freedoms stand in stark contrast to China's strict censorship and Chinese President Xi Jinping's tight grip on power, which have seen dissidents jailed and interrogated in secret prisons.This is what we mean when we say Hong Kong is semi-autonomous. The city is part of China — but it has its own currency, language, legal system, identity and culture. This model of governance is called "one country, two systems." And this is why protesters here are desperate to protect their freedoms — because they fear becoming just another Chinese city under Xi's rule.Now, young protesters say China's encroachment on Hong Kong's autonomy is a violation of the "two systems" agreement. Many want to achieve full democracy before 2047, the pre-handover agreed date when Hong Kong could in theory become fully integrated with China. Some are even calling for full independence from the mainland.
This strong anti-China sentiment is why protesters have targeted Chinese-owned businesses — for instance, they smashed the ATMs at Bank of China locations. They have also boycotted restaurants that expressed pro-China stances.
What has China said?
Beijing has taken a firm rhetorical stance, saying the protests "showed signs of terrorism." Xi has demanded an end to the violence, saying the "radical" protests had trampled the city's rule of law and that "stopping the violence and restoring order" was Hong Kong's most "urgent task."He has also praised the city's police force and Lam's leadership "in severely punishing the violent criminals in accordance with the law." These comments appear to dispel rumors that Beijing was looking to replace Lam, instead sending a clear message — Lam is here to stay.The central Chinese government hasn't done much in terms of actual action, largely letting Hong Kong leaders deal with the crisis — but the threat of Chinese military intervention has hung over the movement for months.The Chinese military has a presence in Hong Kong — about 6,000 People's Liberation Army soldiers are housed in barracks in the city. In August, the garrison commander warned that violence by protesters "should not be tolerated," raising concerns that Beijing could use the troops to crack down on protests.
However, it is not clear if Beijing has a red line, and what it would take for protesters to cross it before provoking a Chinese military response.
Didn't Hong Kong protest in 2014, too?
Yes, but not like this. During the 2014 Umbrella Revolution, protesters occupied the city's financial center, demanding democratic electoral reform and protesting against increasing Chinese influence — but the scale and severity are different this time around.The Umbrella Revolution lasted 79 days, or a little over two and a half months. The ongoing protests have now passed the six month mark. The Umbrella Revolution saw police deploy pepper spray. Now, people are facing lethal force — a protester shot by police and the man set on fire are both in critical condition at the hospital.The roots of the current unrest can be traced back to that summer five years ago, both in the radicalizing effect it had on a whole generation o
f young Hong Kongers and in the government's failure to take action. The protest movement finally collapsed in December 2014, but the underlying frustrations continued simmering — until they finally exploded this June.
How have the protests impacted Hong Kong?
Five months of violence and vandalism have caused the city's economy to tank, and Hong Kong officially entered a recession in October.
Retail and tourism numbers are plunging, small businesses have been forced to close, and people are losing their jobs — especially in the tourism and food sectors, where the unemployment rate has risen by 5%.The government has implemented measures to support the impacted businesses, including slashing rents at properties they lease out.The economic downturn could eventually recover — but the social divide and protesters' mistrust in the government could take much longer to heal, if possible at all.
How does this affect the rest of the world?
Hong Kong is a global financial hub — so a hit to its economy affects business worldwide as well. Experts warned early on that if the unrest continues, international companies could look to pull out of Hong Kong and relocate their branches elsewhere.There has been no substantive indication that Beijing is planning to deploy troops, but as fear of PLA intervention has spread throughout the city, experts have warned that such a crackdown could be disastrous for Hong Kong. The stock market would likely crash, followed by the housing market. A mass exodus could follow, and other countries could see migrants incoming from Hong Kong. Many Hong Kongers hold foreign passports, a legacy of 1997, and it is easy for them to move overseas. On a more abstract level, some people have framed the unrest as a tug-of-war between Chinese authoritarianism and the Western ideals of freedom and democracy. This narrative oversimplifies some of the nuances at play — but it's also perhaps why the movement has gained traction in the US, where Trump signed an act in support of the protests after it was passed almost unanimously by both houses of Congress.
What's next?
The reality is, it's unclear. The protests look to be growing smaller — at least, compared to the marches in June that drew hundreds of thousands of people — butthe lack of a major mass march is also partly due to government restrictions on transport and police refusing approval for such an event. The local district council elections in November showed just how widespread support for the movement still is. Pro-democracy candidates won a landslide victory, taking nearly 90% of the seats up for grabs. It was the highest election turnout in Hong Kong's history, and delivered a stinging rebuke to the government.District councillors don't hold much actual power, mainly focusing on local issues — but pro-democrats now have more of a say in selecting the next Chief Executive in 2022.Meanwhile, police have arrested over 6,100 people and formally charged nearly 1,000 since June 9, when the protests began. The youngest arrested so far is 11 years old.With both the protesters and the government unwilling to give ground, it's uncertain how or when the conflict can end. For now, residents are bracing for further economic loss, and some have already decided to leave.
https://edition.cnn.com/2019/11/15/asia/hong-kong-protests-explainer-intl-hnk-scli/index.html
22 Years Later: How The Chinese Communist Party Destroyed Legacy of the Hong Kong Handover
2019 was the year that the People's Republic of China (PRC) shed any pretence of honouring the Sino-British Joint Declaration on Hong Kong, just 22 years after control of the city was handed over from the United Kingdom to the Chinese Communist Party (CCP).
On December 19th, 1984, Premier Zhao Ziyang of the People's Republic of China and Prime Minister Margaret Thatcher of the United Kingdom signed the Sino-British Joint Declaration. Under the banner of "One Country, Two Systems", the treaty guaranteed that Hong Kong would remain free from the socialist system of the CCP for 50 years after the Hong Kong handover in 1997.
Five years after the signing of the Joint Declaration, Zhao Ziyang, a free-market reformer and advocate for democracy, was stripped of all of his rank and stature within the Chinese Communist Party. His support for the pro-democracy protestors in Tiananmen Square resulted in him being placed under house arrest, where he remained until his death in 2005.
The Tiananmen Square Massacre in 1989, that left up to 10,000 dead in Beijing, and the imprisonment of Zhao were the first signals that the Chinese Communist Party had no intention of reforming China into a democratic society or had any intention of allowing Hong Kong to prosper as a beacon of freedom on its doorstep.
However, it was not until 2019 that the world truly woke up to the reality of the situation in Hong Kong, after millions took to the streets to protest against the authoritarianism of communist China and its violations of human rights enshrined in the Sino-British Joint Declaration.
On March 29th, the Hong Kong Legislative Council introduced an extradition bill that if passed would have allowed the Chinese Communist Party to extradite people to mainland China, where over 99 per cent of all trials end in convictions. Those sent to prison in China routinely face torture, rape, organ harvesting and execution.
The bill was introduced after a Hong Kong national, Tong-Kai Chan, confessed to murdering his pregnant girlfriend in Taiwan, before fleeing to Hong Kong.
Critics said that the extradition bill would be used by the communist party to silence political enemies in Hong Kong, sending them to be imprisoned in the mainland on trumped-up charges.
"The proposed changes to the extradition laws will put anyone in Hong Kong doing work related to the mainland at risk. No one will be safe, including activists, human rights lawyers, journalists, and social workers," said Human Rights Watch's Sophie Richardson.
A Hong Kong bookseller, Lam Wing Kee, who was abducted and detained for months by China in 2015 for selling books critical of Chinese Communist Party leaders, said that he fled to Taiwan in April so that he would not be extradited.
"I don't trust the government to guarantee my safety or the safety of any Hong Kong resident," he said.
There was no extradition treaty between Hong Kong and China under the Sino-British Joint Declaration as Hong Kong was promised judicial independence until 2047 under the terms of the "One Country, Two Systems" agreement.
If passed, the bill would have effectively ended judicial autonomy in Hong Kong, scrapping the system which had been based on British common-law for decades.
In response to the bill, millions of Hong Kongers took to the streets in protest. The pro-democracy protest movement succeeded in forcing the government under Carrie Lam to withdraw the extradition bill in September. However, by that time the protests had transformed into a wider movement calling for more democratic rights under the rallying cry of "Five Demands, Not One Less".
Police brutality against the protestors in Hong Kong has been one of the main motivating forces sustaining the protest movement. Police have used so much tear gas that nearly 88 per cent of Hong Kong's 7.4 million residents have been exposed to the substance. Police have also used rubber bullets and live rounds on protestors, tragically demonstrated when police shot a 14-year-old boy in October. There have also been reports of sexual assault by the police.
One woman who lost an eye during after being shot said that the police were intentionally planning to "murder, mutilate and assault their very own citizens".
"As a first-hand victim of police brutality, I am forced to condemn the Hong Kong Police Force, I urge them to put a stop to all acts of violence against Hong Kong citizens, and to honour their professional responsibility to enforce the law," she said.
"They are being gang-raped, sodomy has been committed against them. When people are being arrested, the police will whisper in their ear: 'That will be really fun if we have sodomy with you.' They're actually saying that to young men. Can you imagine what type of police that is? I'm not exaggerating when I say that they are treating Hong Kong people worse than the Nazis," an elderly Hong Kong woman told Breitbart London in November.
The Hong Kong Police Force (HKPF), formerly the Royal Hong Kong Police Force, was founded in 1844 by the British Hong Kong government. In 1997, the police in Hong Kong removed the Royal Hong Kong Police badges, which featured British opium boats in Victoria Harbour, from their uniforms, replacing them with badges depicting the Hong Kong skyline and Chinese writing.
Though the HKPF stopped recruiting foreign officers in 1994, several key British officers remain in the top brass of the police, including chief superintendent Rupert Dover, senior superintendent David Jordan, and superintendent Justin Shave.
The three men were reprimanded by then Shadow Minister for Foreign and Commonwealth Affairs, Helen Goodman, who said that the UK government should throw the "book" at them for their alleged role in ordering the use of tear gas and rubber bullets against peaceful protestors.
Chief Superintendent Rupert Dover was confronted on the streets in July by Joshua Wong, the 22-year-old activist and secretary-general of the Hong Kong pro-democracy party "Demosistō", shortly after Wong was released from prison for his role in the Umbrella Movement demonstrations of 2014.
"Rupert Dover, you are British, and you serve the interests of Beijing," Mr Wong screamed at Mr Dover, who was shielded by other officers.
Speaking to Breitbart London in November, a former member of the Hong Kong police condemned the violence committed by officers: "This is contrary to my training and my western values. I would never use my baton or tear gas in such a way, and when people are vulnerable, when they have been arrested, we should not torture them. Their comfort and safety actually is our duty."
–The Abduction and Torture of British Consulate Employee Simon Cheng–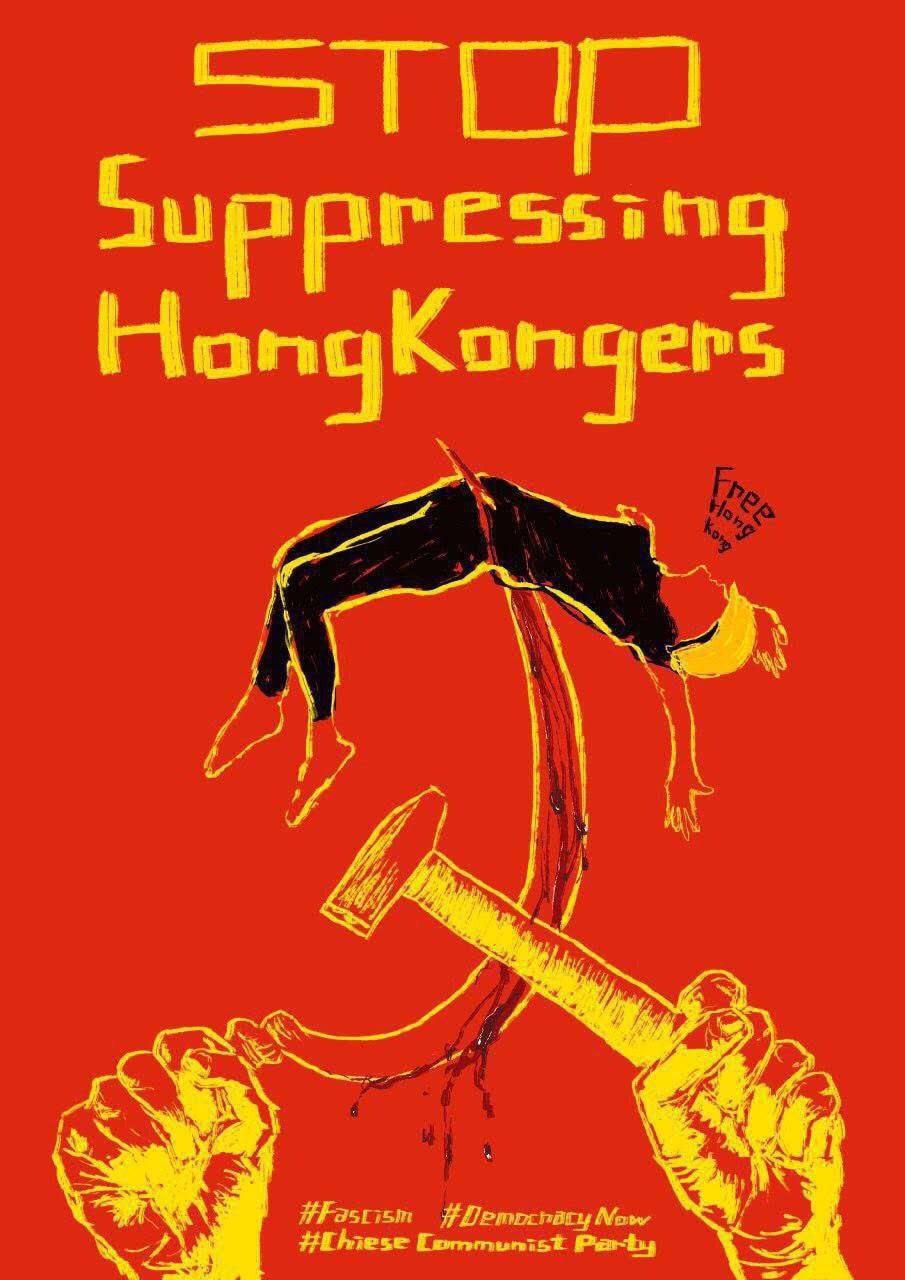 In November, Breitbart London reported that a former British Consulate employee in Hong Kong, Simon Cheng, claimed that he was tortured after being abducted in the West Kowloon Highspeed Railway Station in Hong Kong and brought to mainland China.
Mr Cheng said that he was detained by the communist regime on suspicion of being a spy for the British government and working to foment the protests in Hong Kong. He claimed that his captors asked him three types of questions: "The UK role in the Hong Kong 'riots', my role in the 'riots', and my relations with mainlanders who joined the 'riots'."
"Sometimes, they ordered me to do the 'stress tests', which includes extreme strength exercise such as 'squat' and 'chair pose' for countless hours. They beat me every time I failed to do so using something like sharpened batons. They also poked my vulnerable and shivering body parts, such as knee joint. I was blindfolded and hooded during the whole torture and interrogations, I sweated a lot, and felt exhausted, dizzy and suffocated," Cheng said of his time in the communist prison.
Mr Cheng's frightening account of his treatment in China was followed by a stark condemnation of the Chinese Communist Party by British Foreign Secretary Dominic Raab, who said: "We are outraged by the disgraceful mistreatment that Mr Cheng faced when he was in detention in mainland China… and we've made clear that we expect the Chinese authorities to review and hold to account those responsible."
The abduction of Simon Cheng confirmed what many critics feared would happen should the extradition bill be adopted, demonstrating the CCP's unwillingness to honour the rule of law or the Sino-British Joint Declaration.
–"Hong Kong will never have to walk alone"–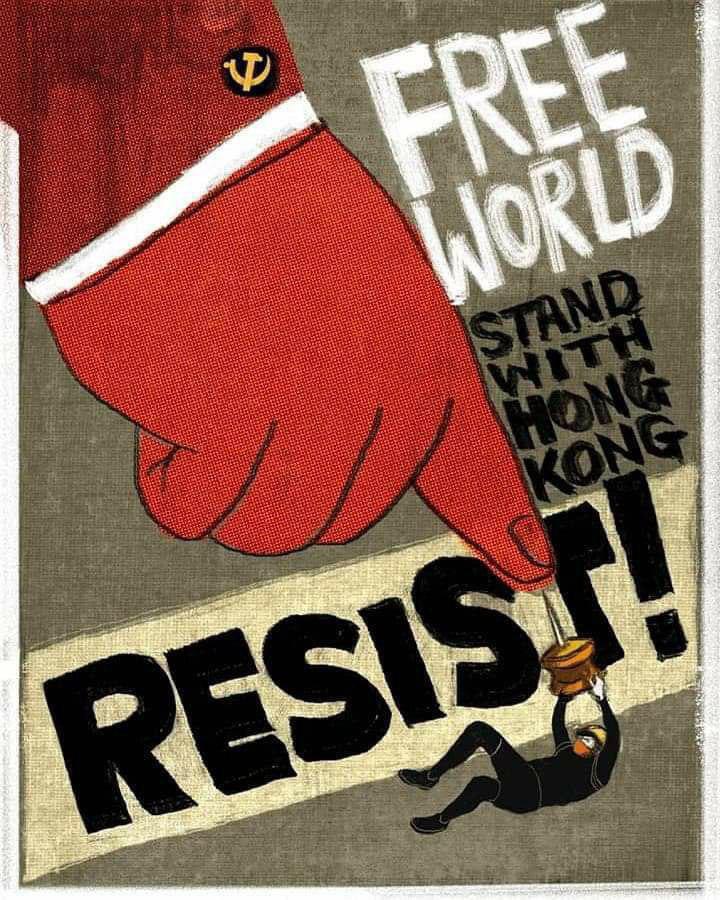 Ahead of the Hong Kong Handover, in a speech given in 1996, then Prime Minister John Major said: "If there were any suggestion of a breach of the Joint Declaration, we would have a duty to pursue every legal and other avenue available to us."
"Hong Kong will never have to walk alone," Major promised.
It remains to be seen what actions Prime Minister Boris Johnson will take to honour this promise and to enforce the Sino-British Joint Declaration.
The founder of Hong Kong Watch, Benedict Rogers, told Breitbart London that because of its history, the UK has a responsibility to take a leading role in the fight for freedom in Hong Kong.
"If like-minded countries really stand together, the United States, the United Kingdom, the European Union, other democracies… and if we can form some sort of coalition of like-minded countries to speak with one voice and to act with one voice, that may create enough pressure for political reform," Rogers said.
"We won't know unless we try and if we just say it's impossible then we know Hong Kong is finished. We have to work for it," he concluded.
https://www.breitbart.com/europe/2020/01/01/22-years-later-how-china-destroyed-legacy-hong-kong-handover/
How murder, kidnappings and miscalculation set off Hong Kong's revolt
https://www.reuters.com/investigates/special-report/hongkong-protests-extradition-narrative/?fbclid=IwAR3NN1GsvsBIu_7gqZqlsImUhjgxYQgW2aVU_zL3HZAGeN1gwXQ3DtjztBE
This is how Umbrella Revolution began.
Glory be to thee, Hong Kong《願榮光歸香港》
Hong Kong's Massive Protests Raise Ominous Questions About 2047
https://www.bloomberg.com/news/articles/2019-08-15/hong-kong-s-massive-protests-raise-ominous-questions-about-2047
老外看中國、老外看台灣 | A Laowai's View of China & Taiwan | 郝毅博 Ben Hedges 657.000 iscritti Iscriviti 香港的反送中運動自6月初爆發至今,已持續超過5個月。中共當局和香港政府仍然態度強硬,而儘管已造成4千人受傷、3,500人被捕,以及約10起與運動相關的死亡事件。香港人仍未放棄,不屈不撓繼續抗爭,用各種方式表達訴求,並籲請國際支援。 在本集老外看香港的「反送中」專題裡,英國主持人郝毅博,將帶大家一起回顧,並分析香港反送中示威者的各項特色,同時透過國際媒體報導、示威者採訪以及旁觀者親眼見證的心得!請觀眾朋友們跟著老外節目,一起來瞭解這場香港歷史上最重要的抗爭活動! * 香港今日多區進行抗爭,港警則直接進入大學,與學生展開攻防,多名學生及示威者受傷,請大家持續關注!這是目前的直播網址:http://bit.ly/33GBn0N
Hong Kong's anti-extradition bill protests have lasted for five months now. Despite the Hong Kong government and the Chinese Communist Party not changing their stance— with over 4,000 people injured, 3,500 arrests, and more than 10 deaths— Hong Kongers continue to fight for democracy. In this episode, our English host Ben Hedges reviews these five months of revolution and introduces six features of Hong Kong protesters. Let's take a look! *On the day we published this video, it's just been reported Hong Kong police have entered local universities to attack and arrest students. Hong Kongers, please stay safe. The rest of the world, please keep your eyes on Hong Kong!