//當你見到一個城市流著鮮血,你卻連半點反應也沒有,你才是真正的瘋子。// The real definition of insanity and rationality "If you don't care at all when the city is bleeding, you are the real madman." Original post cr to joannako_meow on Instagram
There are many other web-sites where we have the same goal to bring out the real truth of Hong Kong Protest. We may see it from a different view points, our hearts are being for Hong Kong. Here are a few examples:
https://hkrev.info/main.php?fbclid=IwAR33zh0ILT66cuqfJ7DVv11N4x82P5qWausmUrzFduXI4Qdfn13sP0_W8G4
This website is to records the event of the democratic movement in Hong Kong on 2019, and describing each event as accurately as possible by attaching news links and video source, hope to help the world understand what is happening in Hong Kong.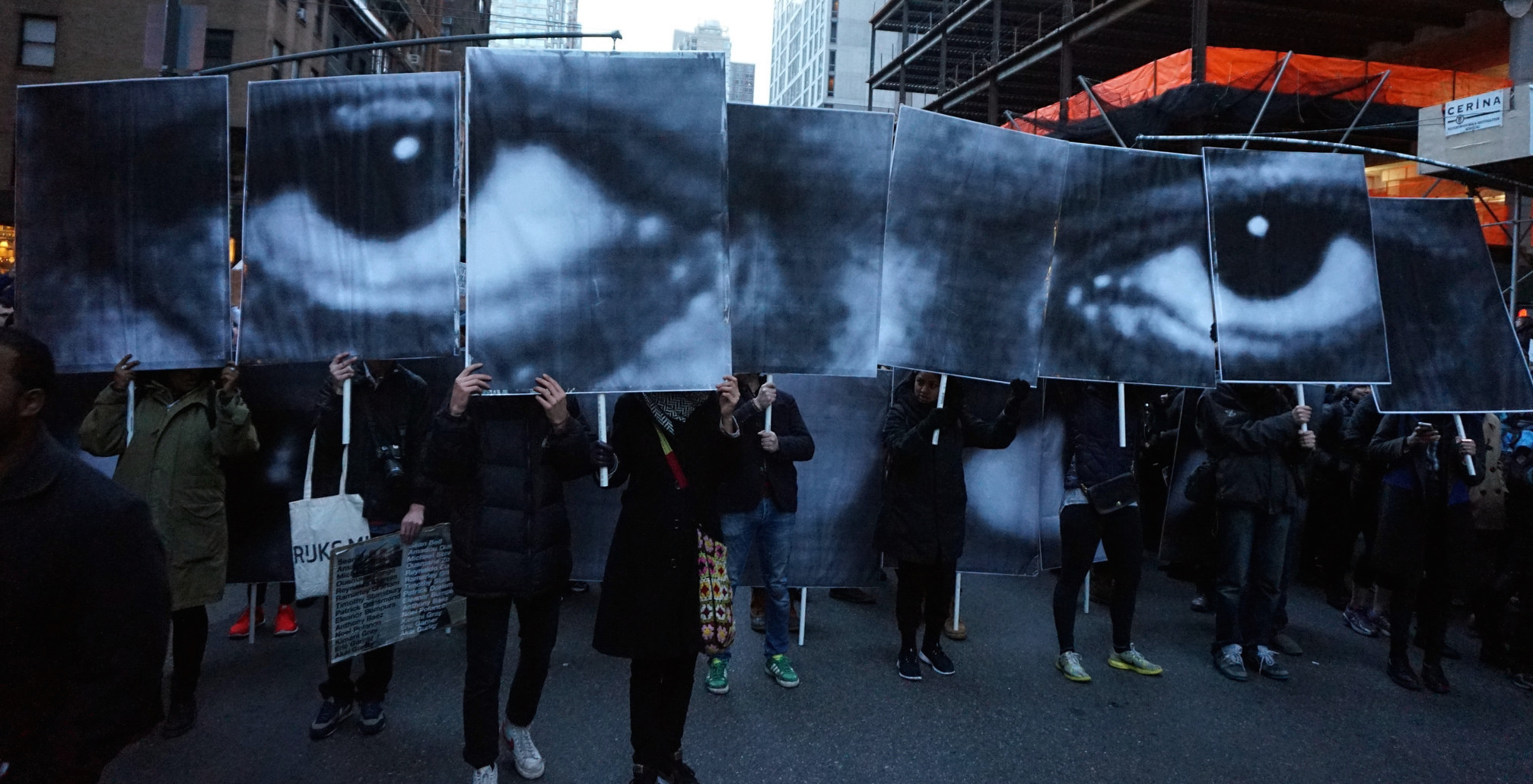 You captured police abuse on video. Now what?
By Jackie Zammuto
Filming an incident of police abuse can be an emotionally charged experience. There's a possibility that you've just documented valuable evidence of an egregious violation. As we've seen with recent videos, your footage could help catalyze a movement or support the call for justice. Because of this, your first instinct might be to immediately post the video on social media so the world can see it.
Not so fast.
There can be unintended consequences from immediately sharing your video with the public. It's important to pause and consider the impact the video may have on you, the victim, the victim's family and any future advocacy or legal work around the video. Whether you are able to stop and think for a few hours or a few days, you'll have time to assess the situation and make safe and ethical decisions about how to release the video.
WITNESS has set out to create initial guidance to help those who have just filmed an incident of police abuse. Our findings from recent cases, as well as discussions with media analysts and legal experts inform the following points for eyewitnesses to consider:
https://www.hkmissinghero.com/you-be-the-judge?fbclid=IwAR2VJHjcMijGCbcjHv9-hMZy-b7wQHL6YHnlnJL34NXsLD4G3-_nBEy8XAY
WHO WE ARE
we are a group of volunteers from different part of the world, gather together to help Hong Kong Protesters. From June 2019 until this moment, many young people have been injured / killed secretly / arrested and disappeared / mysteriously suicide / gone missing. therefore we establish this website to co-ordinate a missing hero's list. Hong Kong Bar Association strongly suggested HK Gov to formulate an independent investigation unit to counter the civil unrest HK is facing now. Details please refer to: 14 Jan 2020
As protests continue to roil Hong Kong, the fervor of the broad public defiance of both the territory's government and the People's Republic of China – and the cycles of increasing repression and violence – have been a primary focus.
Hong Kong Police Force Investigation Report
Since June 2019, people in Hong Kong rallied in massive numbers in opposition to the proposed extradition bill. Protests were met with intense crackdown, accompanied by widespread reports of police abuse and misconducts.
Calls for an independent inquiry into the Hong Kong Police Force (HKPF) were repeatedly ignored or denied by the Carrie Lam government. In response to this, in July 2019, a group of citizens launched an effort to assemble publicly available information and conduct an independent investigation into the HKPF's actions.
The investigation report consists of 7 chapters, with chapters 3 to 6 making up the core of the report. Chapter 3 outlines the legal authority of the HKPF, explaining the expected behavior of the police when performing their duties. Chapter 4 describes the current complaint mechanism of the HKPF, and attempts to analyze its deficiencies and possible grey areas. Chapter 5 provides a compilation of evidence of suspected abuse of power of the HKPF since June 2019. Chapter 6 concludes the report with our recommendations.
Arrests and trials of Hong Kong protesters
As of April 5, at least 7,929 protesters have been arrested and 1,113 are on trial.
Tommy Walker is a Freelance Journalist, Multimedia Correspondent, Photographer & Travel Writer.
A travel writer who experiences the journey first-hand. A journalist who reports on key issues. A photographer shooting from the frontline. This is his published work through words, photography and video, unfiltered.
Hong Kong Watch is a UK-based registered charity which researches and monitors threats to Hong Kong's basic freedoms, the rule of law and autonomy as promised under the 'one country, two systems' principle which is enshrined in the Basic Law and the Sino-British Joint Declaration.
We work at the apex between politics, academia and the media to shape the international debate about Hong Kong
We are in regular contact with senior diplomats, policy-makers and Parliamentarians in the UK, the US, the EU, Canada, Germany and beyond, to inform, advise and develop worldwide advocacy for Hong Kong's freedoms, the rule of law and autonomy. We have developed excellent relationships with influential media outlets around the world, and work closely with respected academics to publish high-quality research.
Protest Prosecution Database
A regularly updated list of protestors arrested, prosecuted or imprisoned by the Hong Kong government (last updated: 4 May 2020)
https://www.hongkongwatch.org/protest-prosecution
protest tips and tactics
from hong kong to the world
the hong kong protests have been going on since june 2019. in light of recent events in america, we would like to share our knowledge and experience with the world, to assist all of you in the battle against police brutality and the corrupt system. hope this helps, and good luck to everyone out there!
14. The Umbrella Union
https://drive.google.com/file/d/1Qya_BexfjcfehxghTLVOpXteuXVwA-w-/view